1. REMOVES BUILT IN CORROSION FROM
STAINLESS STEEL.

2. REMOVES SCALES, DISCOLOURATION & FERRITIC
CONTAMINATION.

3. STOPS CORROSION & RESTORES FULL CORROSION
RESISTANCE.

4. REMOVES METALLIC CONTAMINANTS, OXIDE SCALES,
RUST SPOTS & ANNEALING COLOURS.

5 GIVES A FLAWLESS, UNIFORM, SMOOTH
CONTAMINATION FREE, STERILE PARTICLE FREE,
PASSIVE SURFACE.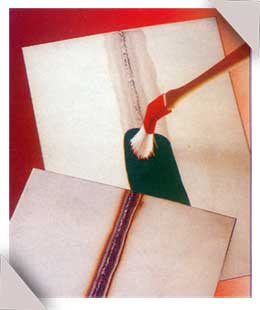 Pickling passivation ensures corrosion resistance to components of stainless steel and thus considerably influences their life and usefulness.

The corrosion resistance of stainless steel is due to the presence of atleast thirteen percent chromium in the alloy. With oxygen, the chromium forms a dense chemically resistant passive layer of chromic oxide protecting the surface of the component against corrosion. The passive layer usually forms again after abrasion. The precondition to corrosion resistance and passive layer is a metallically pure surface with a sufficiently high percentage of chromium.

Every mechanical treatment damages the top layer of components i.e.

I) contamination with Ferritic matter,
2) change in the structure of the layers,
3) development of inbuilt stress,
4) reduction of chromium content.